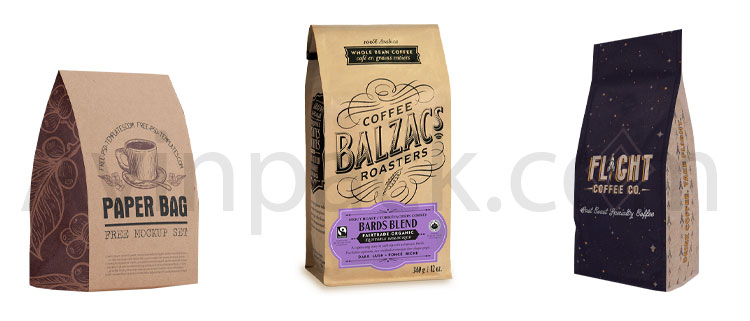 Coffee packaging today must be such as to keep the product or coffee away from moisture and deliver the product to the consumer without any changes and healthy because coffee is sold hot, they are laced in paper and cardboard bags, and the most beautiful box sells the most.
coffee
coffee is a common beverage among countries that consists of ground beans and in some cases is roasted, which is mostly cultivated in the tropics of the United States and some parts of Southest Asia.
Cultivated coffee beans depending on their flavor is graded and they are sold at different prices. The coffee trade is the second most lucrative trade in the world after oil, and even in some European countries there is a ministry of coffee. All over the world, this drink is used as a hot drink and in Iran it is considered as a luxury drink.
Coffee, due to its substance called caffeine, can disrupt the sleep system a little and keep the Persian awake for a longer period of time. they need to drink coffee.
80% of the Iranian material is supplied by domestically processed coffee and only 20% are imported in this field. Statistics announced by the end of 1995. the consumption of this drink is more hotels and coffee shops and more in metropolitan areas.
Brazil accounts for more than 3 million tons of coffee world wide and exports more to other countries, with vietnam and Indonesia second and third, respectively, the highest annual consumption of coffee in Finland about 11 kg, Denmark 7.9 kg and norway 5.9 kg.
To know more: packaging carton price
The tradition of drinking coffee is different in countries. for example, in the Persian Gulf, coffee is usually bitter and consumed with a combination of cardamom, and in some countries it is served without sugar or with sugar, the method of consumption in each country is specific to the same traditions.
Types of coffee boxes
Coffee come in a variety of boxes, such as cardboard, paper and kraft boxes. In most markets, they are consumer can buy the product with the good relationship. he has with your product at the first moment of contact. The beautiful and attractive design of coffee packaging has a significant impact on sales and customers attraction.
Due to its color, coffee designs are mostly seen in brown, black and Nescafe colors in order to maintain harmony with the main ingredients. In our country, coffee is defined as a luxury product and for this reason, its packaging must be beautiful and attractive. Using the brand on the coffee pack, as well as having a section where the contents of the box can be viewed, can help the consumer choose the right way.
In the discussion of labels, which are also called labels, some points should be considered. Coffee packs actually represent the coffee brand or in a way tell the consumer the health of the coffee is its pack.
it can be said that the most obvious labels that cab be seen on coffee packaging are the place of preparation and cultivation. These labels are considered as a kind of coffee indentifiers, especially when the is imported from other countries, which has led to recognizing the authenticity of coffee and understanding the main features of the region.
To know more: how to make a cardboard box
Another important thing that should be written on the coffee box is how to prepare and process it. whether it is a natural or dried in this section or washed will find out. Having a description and how to prepare and use it can also be seen on various packs, but is does not matter us the two mentioned.
Frequently Asked Questions
Which country has the most coffee exports? Brazil is one of the largest and most important countries in terms of exports with more than 1/3 of its global share.
What kind of coffee bags are they made of? Card board, paper and krfat boxes are the most common coffee packages, which are one of the most popular options for coffee packs due to their high print rating and degradability.
What are the labels on the coffee packaging? the label on the coffee packs contain information about the crop as how the coffee is prepared and used.
Conslusion
Because most coffee packs are made of paper and cardboard, in this regard, Avin Pack Carton Company with a strong and professional team in the field of design, production and ordering can guide you dear in the best way to get information. You can contact colleagues in this field the (contact us) section.
https://en.avinpack.com/wp-content/uploads/2021/06/coffee-box.jpg
321
750
admin
https://en.avinpack.com/wp-content/uploads/2021/10/Avinpack-logo-250x62-1.png
admin
2021-06-23 09:57:17
2021-09-04 14:38:12
Coffee packaging