The purchase and price of poultry bedding cardboard roll is one of the questions that customers frequently discuss with wholesalers in this field. In general, the price of Cardboard roll of poultry litter is determined based on the width of the rolls. The width of the cardboard roll is produced in different sizes. On the other hand, these rolls are sold by weight and using weighing devices (scales). Stay with us to provide you with additional information in this field.
The importance of covering poultry houses

Since a large part of people's daily food comes from poultry and chickens, it is necessary to pay attention to a series of things in their maintenance, one of which is the floor covering of their halls. The use of suitable cover in chicken breeding halls and other poultry such as turkey, chicken, ostrich, and so on will play an effective and essential role in their growth and reaching the slaughter age in a short period, and in contrast to improper bedding, it can lead to The occurrence of contamination and the spread of our disease among chickens.
The best bedding roll for chicken farms

One of the concerns that producers and chicken farms face about take care of their chickens is finding a suitable floor for their halls which in addition to protecting and preventing the penetration of pollution, keeps the atmosphere of the hall clean and from prevent the spread of disease among them. The rolls that are used to cover the floor of the poultry house should have a high absorption power to absorb the water in the chicken droppings and provide a warm and clean environment for the comfort and convenience of chickens and chickens.
In this regard, we suggest you use a single face roll that can cover all the items we mentioned above. The most important advantage of using the single roll in poultry farms is to provide a clean and safe environment for raising chickens and poultry and maintaining the cleanliness of their rearing hall.
Readings: single face corrugated roll and sheet
Single roll for chicken bedding
Due to having a liner and a fluted sheet, the single-face roll is light in weight and easy to move and transport. On the other hand, the only layer that is offered as a roll is a single face or two-layer sheet, because other sheets have more layers than the single and its components may be damaged and broken during rolling.
Note: the single-face sheet is used as the floor covering of the cage of domestic birds as a chicken bed.
Width of poultry litter rolls
Poultry bedding roll In the last few years, cardboard and cardboard rolls have replaced dust and sawdust in the bedding of chicken farms and chicken farms. The width of these rolls is usually in the range of 120 to 180 (120, 130, 140 to 180). These rolls have many fans for several reasons and the amount of buying and selling or supply and demand is very high.
Usage of poultry bedding cardboard roll
Select correct bedding have a key role in keeping your chickens healthy and free of disease since keeping birds healthy is one the most important issue for per chicken keeper
And a good place to start is by looking at the bedding and conditions inside the chicken coop
Bedding is the covering that we use on the floor – it could be shavings, chopped straw or one of the new products available on the market today.
Although cleaning out the coop/shed is a basic task we all have to do on a regular basis, there are ways to go a step further and create a perfect environment that will help to protect the welfare of your birds.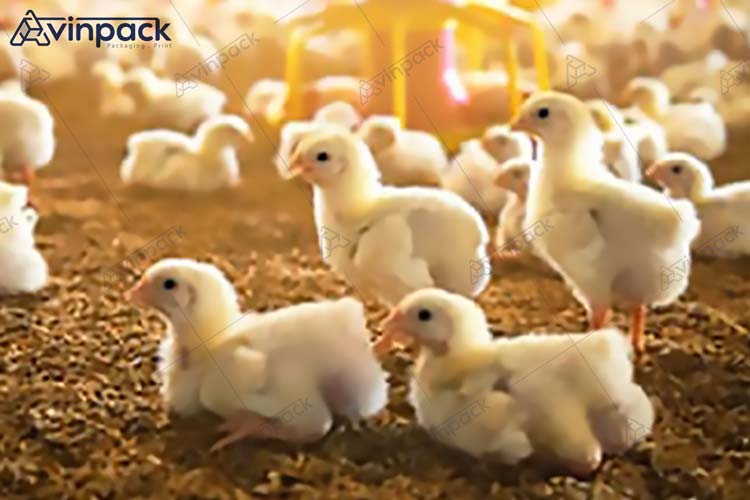 Advantages of using poultry bedding cardboard roll
these poultry bedding cardboard roll are so suitable for the comfort of the birds which are used in the breeding of the chickens, ducks, turkey, quails and other poultry.
Easy and quick replacement These beds have made the work of poultry farmers easy. In such a way that they can be easily collected and then wash the floor of the poultry house without it being time-consuming. For example, on average, it takes less than 30 minutes to clean a chicken farm in an area of ​​1000 meters.
The advantage of these bedrolls can be their recyclability so that after being collected in the agricultural industry, they turn into fertilizer and return to the consumption cycle.
The absorbency of poultry rolls is much higher than that of sawdust and absorbs moisture quickly. Insulation against cold and heat Helps reduce environmental pollution Increase cleaning speed Reduce dust and prevent respiratory diseases for people working in poultry farming.
Insulation against cold and heat
this feature Helps reduce environmental pollution,
Increase cleaning speed, Reduce dust, and prevent respiratory diseases for people working in poultry farming.
summary
AVINPACK carton making with its good experience in producing packaging boxes and cardboard roll for poultry bedding in Tehran and and Karaj is at your service. for any questions you can contact us.
https://en.avinpack.com/wp-content/uploads/2023/01/poultry-bedding-cardboad-roll.jpg
321
750
admin
https://en.avinpack.com/wp-content/uploads/2021/10/Avinpack-logo-250x62-1.png
admin
2023-01-29 11:57:30
2023-01-29 11:57:32
Poultry bedding cardboard roll