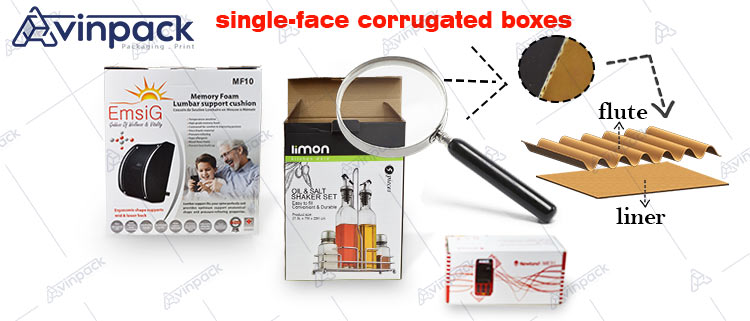 Single-face corrugated boxes or 2-layer carton boxes are one of the widely used types of packaging in the carton and cardboard manufacturing industry. Single-face carton boxes are laminated in all cases to maintain their strength and beauty.
Structure of single-face corrugated boxes
The 2-layer carton box has a structure consisting of two components: a surface layer (liner or cover) and a corrugation part which is called a medium or fluted sheet.
The smooth and flat parts that are placed at the top and bottom of the flute are called liners. The space between the cartons or in other words, the corrugated sheets used in the packaging carton are called flutes.
As we described, single-face layer cartons are laminated in all cases. This process has numerous advantages including the greater strength of the box, the beauty aspect of appearance, and the ability to apply all kinds of printing services on the packaging box.
Usages of 2-layer carton box
2-layer carton boxes are produced for packaging products weighing up to 2 kilograms (maximum 3 Kg). goods such as a mug, and glass, electronic appliances like lamps, POS machines, dried fruits, tea, and so forth. It can be said that this carton box will be effective for packaging items and accessories that have small sizes and are not breakable.
The basic characteristic of single-face carton boxes
2-layer carton sheets these days are more and more designed and produced as they are suitable for packaging many products on the market because this carton is capable of meeting all requirements of using goods in various sizes and weights.
Suitable for moving objects with small dimensions and lightweight
High durability
Reasonable price (affordable)
High durability
Ease in transportation
What is the application of a 2-layer carton sheet and roll used for?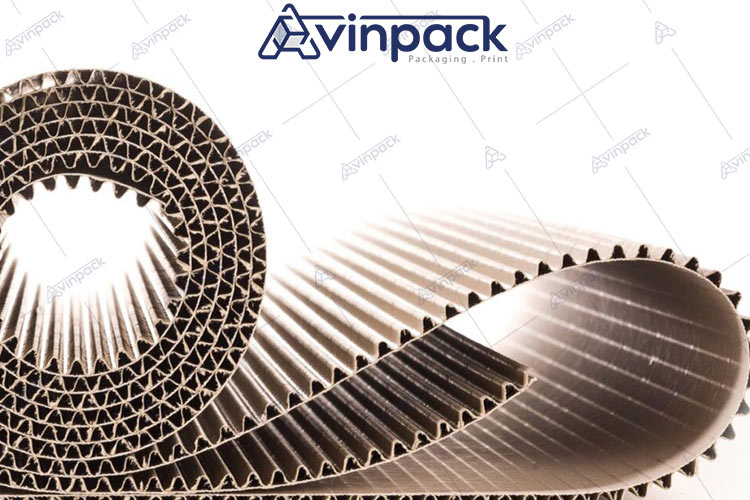 You might think that single-face (2-layer carton) sheet is only used in the packaging industry and for making singe face cartons, but effectiveness is not limited to this issue, it is also used in other industries. The single-face sheet is available in 2 forms: sheet and roll.
Single-face sheets can be used in making 2-layer cartons which are the most used in this industry. As single-face layers have relatively good flexibility, they are used as dividers (holders) inside cardboard boxes which have a special protective role in keeping the product.
Single-face corrugated rolls
Poultryfarmers buy single-face rolls and use them as poultry bedding rolls. One of the advantages of using a single roll is the cleaning of the shed for each new breeding period and hatching. In addition, in cases where the dimensions you considered, are not included in any standard sheet, you can utilize these rolls which will have a more economic price.
How is the printing process done in two-layer carton boxes?
Since single-face carton boxes are always presented in laminated form, their printing is offset. At first, the printing is applied on a thin layer of cardboard, then this poster is changed to the poster is glued on the cardboard sheet by the special machines. Single-face box printing is offset.
For more information: what is offset printing in carton packaging?
How and where can I buy 2-layer corrugated cardboard sheets and rolls?
AVINPACK carton manufacturing with more than a decade of efforts in the printing and packaging industry has been able to produce all types of cardboard and cardboard packaging. To receive and buy your considered boxes, without wasting time, contact us.
https://en.avinpack.com/wp-content/uploads/2022/11/single-face-corugated-box.jpg
321
750
admin
https://en.avinpack.com/wp-content/uploads/2021/10/Avinpack-logo-250x62-1.png
admin
2022-11-28 12:21:47
2022-12-03 14:40:23
single-face corrugated boxes