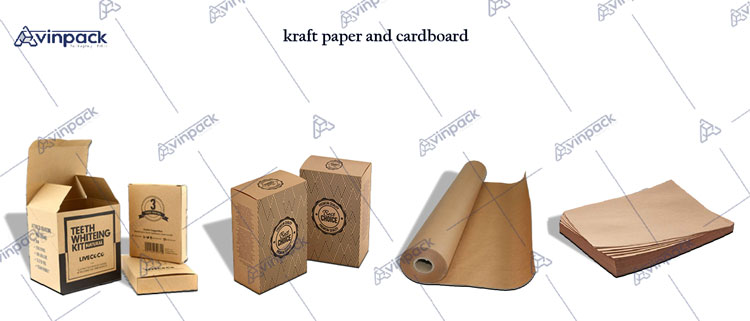 Kraft paper is a kind of recyclable material for packaging different products and goods such as fruits, vegetables, pizza, dried fruits, and so on. Kraft paper refers to a specific type of pulping process that ensures strong paper. The origin of Kraft is from the German language, which means strength and resistance, which indicates its high strength. The pulp that is used to make Kraft paper is completely recyclable, so the use of this type of material, which is environmentally friendly, has been greatly welcomed by the public.
What is Kraft cardboard?
Kraft is a material that is known as both paper and cardboard, which depends on its grammage; From 30 to 140 grammages, the nature of Kraft becomes paper, Above this number, with increasing thickness, it enters to cardboard phase. The pulp obtained from making Kraft paper and its recycling have high resistance and more polymer. For Kraft paper and cardboard production, the pulp can be obtained from a wider variety of trees. As we mentioned before, this cardboard is available with different weights; buyers can order and use each one according to their use and product type.
Reasons for using Kraft paper in packaging
Kraft bags, which are mostly seen outside of Iran, are one of the methods of packaging products that have been very popular with people for two reasons:
Since the earth is the home of all of us humans and our duty is to maintain this planet, then in order to perform our human duties, it is necessary to use packs that have the least threat to nature, and this is considered the first advantage.
The second advantage of durability in the memory of people is maintaining the quality of packaging, especially in the case of export, the stylish and beautiful appearance of the pack, because during long distances, the product may be damaged, which Kraft prevents from such an event.
How is the printing process applied to Kraft?
As a general rule, bright colors that cannot be seen should not be used in the graphic design of Kraft packaging. One of the most beautiful designs in Kraft printing is the use of post-printing services such as embossing, gold plating, and silver plating. These services can reflect an attractive effect on Kraft cardboard. This work can preserve the beauty and natural texture of the cardboard and the color contrast created in it on the brown background can be very attractive.
Offset printing is applied on Kraft paper and cardboard, which can be done from one color to 4 colors. In addition, it is possible to implement any design with various colors on the packaging, because this printing does not have any restrictions on the choice of design and color. In addition, you can use all kinds of printing services and coatings such as cellophane, gilding, and silver, on these packages.
for more information: offset printing and its benefits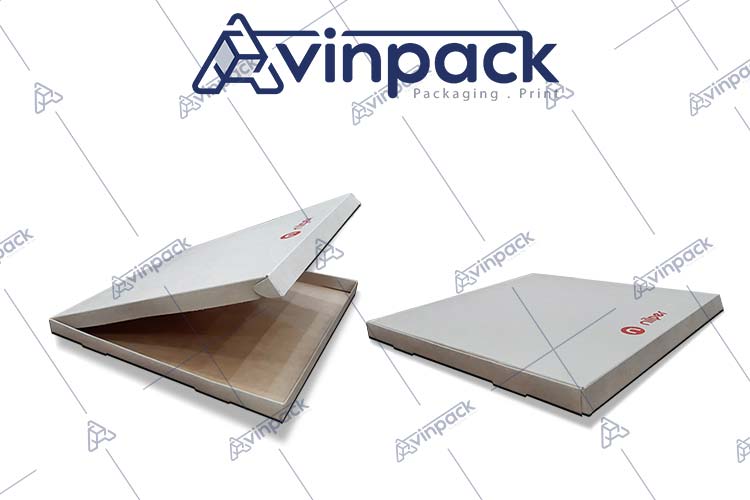 Why is Kraft cardboard better than regular paper?
Kraft paper is much stronger than regular paper due to the reduced amount of Lignin (a substance in the paper's chemical pulp texture). Also, in the structure of this type of paper, bleach is not used as much as white paper which makes this material strong and reduces its costs.
Notice: Kraft is produced and supplied in two forms, rolls, and sheets, which you can use depending on your needs. Note that buying a roll of Kraft is much more economical than buying it in the form of sheets or sheets because in the roll type, the number of circulations has increased and this will cause the price of Kraft cardboard to be cheaper.
Kraft cardboard price
The price of Kraft depends on various factors, including the type and brand of that, buying rolls and sheets of paper.
At the end
If you decide to use these unique papers, you can order and get them from the AVINPACK carton Company.
https://en.avinpack.com/wp-content/uploads/2023/01/KRAFT-PAPER.jpg
321
750
admin
https://en.avinpack.com/wp-content/uploads/2021/10/Avinpack-logo-250x62-1.png
admin
2023-01-12 10:42:40
2023-07-15 07:54:59
Kraft paper