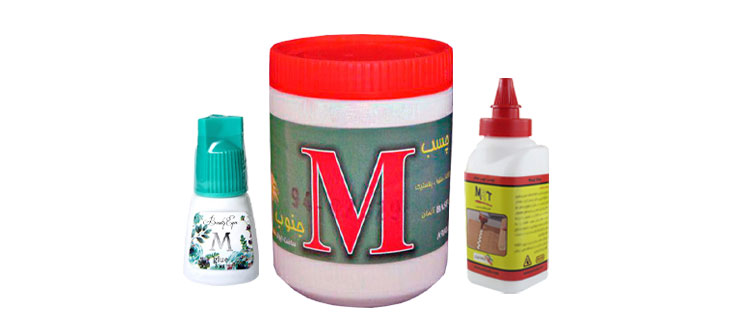 M adhesive is one of the most widely used adhesive that can be used in the industries of carton making, book binding, etc. to glue boxes, cartons, packaging and book covers, which we will explain in the following.
What is M adhesive?
M glue is known in this name. it is one of the types of adhesives used in printing and packaging industries. This type of glue is usually used for gluing cartons that have the following conditions.
Attach the carton to the cellophane
Sticking cellophane to cellophane
Glue the carton to the UV varnish sheets.
in the above article, we mentioned 3 uses, but what does each of these examples mean?
In general M adhesive is used to glue the lips of carton packaging adhesive. Other prints such as varnish and UV were used and M glue can also be used.
Read more: FLEXO PRINTING
Concentration of my adhesive should be such that it can be easily used. The looseness and stiffness of this adhesive indicates the poor quality of the materials used in adhesive.
Ordinary adhesives are very effective, but they can not be used in all areas. For example, coating and gluing cartons on which UV, varnish cellophane has been applied are the most obvious exmaples for which a better adhesive should be used.
The use of M in carton making is many. Note that instead of using a staple to attach the lips of the adhesive can be used special glue for this purpose.
If the gluing operation is done with great care, it will give more beauty to the box than the punch, and since it has high strength, it will not return when the order is delivered or used.
Another application of glue M in bookbinding, hardcover is a layer of thick cardboard on which a harder backpack, such as fabric or leather upholstery, is glued for added beauty.
Read more: LETTER PRESS MACHINE
For gluing such covers, M glue is usually used. Another use for M glue is to glue cosmetic and food boxes.
Maintenance
If you want the adhesive you bought to have a useful life and to be damaged later, you should pay attention to a number of points. First of all, you need to make sure of the material and brand of adhesive you bought. Unfortunately, some companies mix materials with M glue that lose their original performance.
For longer shelf life if these adhesive, it is better to place them in a closed container away from heat, freezing and oxygen in the air so that it does not lose its properties and has a desirable performance.
adhesive M is chemically based on acrylic monomers with high adhesion, which is dried, colorless, transparent and completely viscous.
Regarding the composition is prepared by manufacturers who do not want to tell the secrets that are prepared for the composition and production of their adhesive, so the only solution that can be quality adhesives. Preparation is to use a reputable brand is the filed of adhesives.
Read more: DIE CUT MACHINE
As mentioned, onw of the advantages of glue over a punch is that it doubles the beauty of the box, but you must be careful while gluing, because cleaning is one of the most important points that you must ay attention to while doing the work.
One of the points that you should pay attention to when using adhesive is that you should not put the adhesive near your mouth and eyes in anyway, and in case of contact with plenty of water, wash the desired areas immediately.
In this article, we tried to provide a brief explanation about the function and efficiency of this adhesive in various industries which we hope will be useful to you.
https://en.avinpack.com/wp-content/uploads/2021/09/m-glue.jpg
321
750
admin
https://en.avinpack.com/wp-content/uploads/2021/10/Avinpack-logo-250x62-1.png
admin
2021-09-25 11:58:29
2021-09-25 14:30:26
M adhesive