4 mistakes in design that you should avoid: your brand is like a child to you and you have worked hard for it. You put a lot of time and thoughts into the smallest details, decisions, words, colors and images used in your brand. Therefore, by producing packaging, you can make good use of all oppurtunities to attract users.
4 mistakes in design that you should avoid: Perhaps one of the most important factors for business success is the way the brand is produced and packaged, which is sometimes less important, while product packaging is associated with brand image and identity. The user plays an important role. According to a recent survey om marketing and customer behavior, about 52% of customers who shop online say they are much more likely to repurchase than well-packaged brands.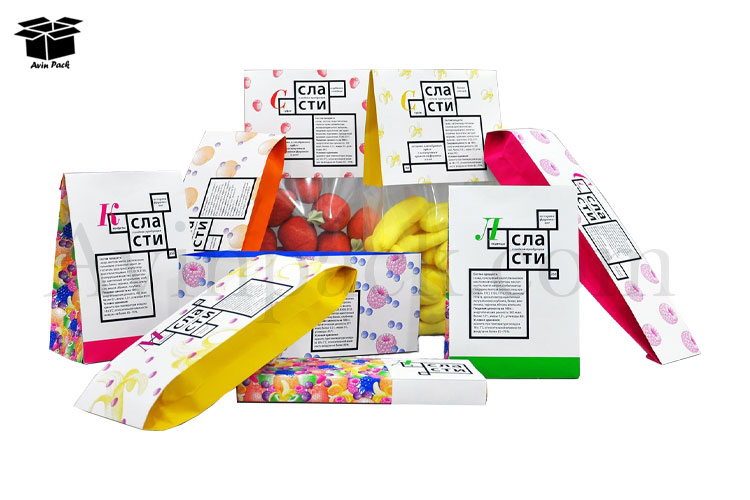 many brands have also found that with right packaging, they can increase user engagement by up tp 30%. But what exactly makes a package look good? Here are four mistakes in packaging design and production that may damage the brand reputation or lose the customer market.
The complexity of product access within the package
Do not ever complicated your packaging. Make sure that your product will be shipped safely to the destination in the packaging and there is no problem in terms of packaging strenght, but with excessive use of new materials and sophisticated design of the packaging door and access to the product will cause annoyance. Do not become a customer, because no user wants to go through different layers when receiving the product to reach the product.
Surely you have experienced the thrill of opening the packaging of your favorite, no one wants this hearty excitement to turn into a sense of clutter in the initial encounter with the product by a crowded and complex packaging.
Know more: INCREASE SALES AND CUSTOMER ACQUISITION
Losing the opportunity to introduce the brand
One of the biggest mistakes a brand can make is producing packaging without adequate brand and product descriptions. Packaging can become an opportunity to register the brand in the minds of users and establish a position among competitors. Proper packaging is a great opportunity to create a good mental image of your brand with customers which can well institutionalize the brand identity and its structure in the minds of customers so that is the future they can buy frim your business and introduce the brand in the production of packaging.
Design mistakes and forgetting business indentity
Who are you and what do you do? what value do you create for each customer table customers? The packaging of your product should be a reflection of the above. if your product is elegant and beautiful follow the same rule in packaging design, your packaging must be presented in harmony with the product.
For example, a toy box should be designed in a colorful and eye-catching way from both sides to completely convey the feeling of fun and happiness at first glance. No matter what your product is, always keep in mind that you can use the packaging as a reflection of your product identity.
Ignoring the audience in the design and production of packaging
One of the most common mistakes that business make a designing and producing product packaging is not knowing their target audience and customers. If you are an environmental company and this issue id included your brand identity or slogan under no circumstances should you use materials such as plastic in the design and production of packaging, because users will lose confidence in your brand in the face of this.
Instead, you can draw users attention by mentioning the recyclability of the packaging or the use of materials that do not harm the environment. Because respect for the envirinment from a brand, the importance of customers lives and their health is considered and builds their trust.
Know more: Avin pack carton company
As a general rule, knowledge and research on customers and product production and packaging based on their personality, they will increase sales and the likelihood of repurchasing a brand. Packaging tells the story of a product and brand identity, try to avoid common mistakes in packaging production as much as possible to experience maximum sales and branding.
About Us
If you also have a product to offer to the market and you need guidance and advice in the field of packaging design and production, Avin Pack experts are ready to help and advice you for free to choose and produce packaging suitable for your product.
https://en.avinpack.com/wp-content/uploads/2021/07/package-branding.jpg
400
600
admin
https://en.avinpack.com/wp-content/uploads/2021/10/Avinpack-logo-250x62-1.png
admin
2021-07-08 10:39:31
2021-07-11 13:37:11
4 mistakes in design that you should avoid